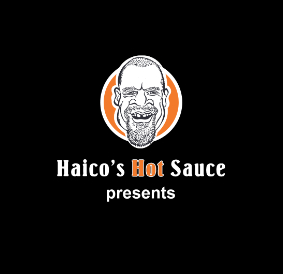 August 27, 2022
Follow us on social media or sign-up for updates.
FREQUENTLY ASKED QUESTIONS
(Here's what you need to know!)
Can we buy tickets at the door?
Yes, tickets will also be available at the door pending COVID capacity.
Can we get a refund on purchased tickets?
Unfortunately, no refunds.  But you can gift the tickets to a friend!
Are samples available?
Lots of FREE tastings from all of the hot sauce vendors.
Are you selling adult refreshments?
Yes. Smokie Ridge Vineyard and Stray Dog Brewery's beer and wine will be available all day.  Coolers too.   Show floor and patio is fully licensed for alcohol.
Where is the event located?
Smokie Ridge Vineyard, 10090 Cameron Road, Mountain, Ontario (15 minutes east of Kemptville).
Is there parking available?
Yes, lots of free parking is available.
Will food be available to purchase?
 Yes, there is a BBQ and wood fired pizza oven with vegan options.  Merry Dairy Ice Cream will be there too!
How do I register for an eating competition?
You need to register at the League of Fire booth at least 30 minutes before the contest. No charge to compete. Spaces are limited.
Will the hot sauce vendors be selling hot sauce?
Yes!!  Most vendors will be accepting credit/debit card purchases, but bring cash just in case.
Is the event wheelchair accessible?
Yes.  The event is outdoors on grass, gravel and pavement. There is also a wheelchair accessible toilet.
What if I don't like hot sauce??
Come for the drinks, beer, food and entertainment!!  Watch your friends test their limits!!!
What if it rains?
The hot sauce expo will happen rain or shine. Bring an umbrella or raincoat!!
Are pets allowed at the Expo?
Unfortunately, due to Covid restrictions, dogs are not allowed unless they are service animals and marked as such.
What are the Covid guidelines?
Masks are not mandatory if you are able to maintain a social distance of 6 feet (2 metres).  There will be hand sanitizers at each vendor table as well as the entrance and exit. 
We ask that you not attend if any of the following is true for you or anyone in your party:
Within 14 days before attending the Hot Sauce Expo  you have tested positive, or been exposed to someone who has tested positive for, COVID-19;
Within 48 hours prior to attending the festival, you have experienced symptoms of COVID-19 (e.g., a fever, cough, shortness of breath or difficulty breathing, chills, repeated shaking muscle pain/achiness, headache, sore throat, loss of taste or smell, nasal congestion, runny nose, vomiting, diarrhea, fatigue or any other symptoms associated with COVID-19);
Within 14 days prior to attending the festival, you have travelled to any international territory identified as being subject to travel or quarantine advisories due to COVID-19.
Taking Over the World with Hot Sauce!