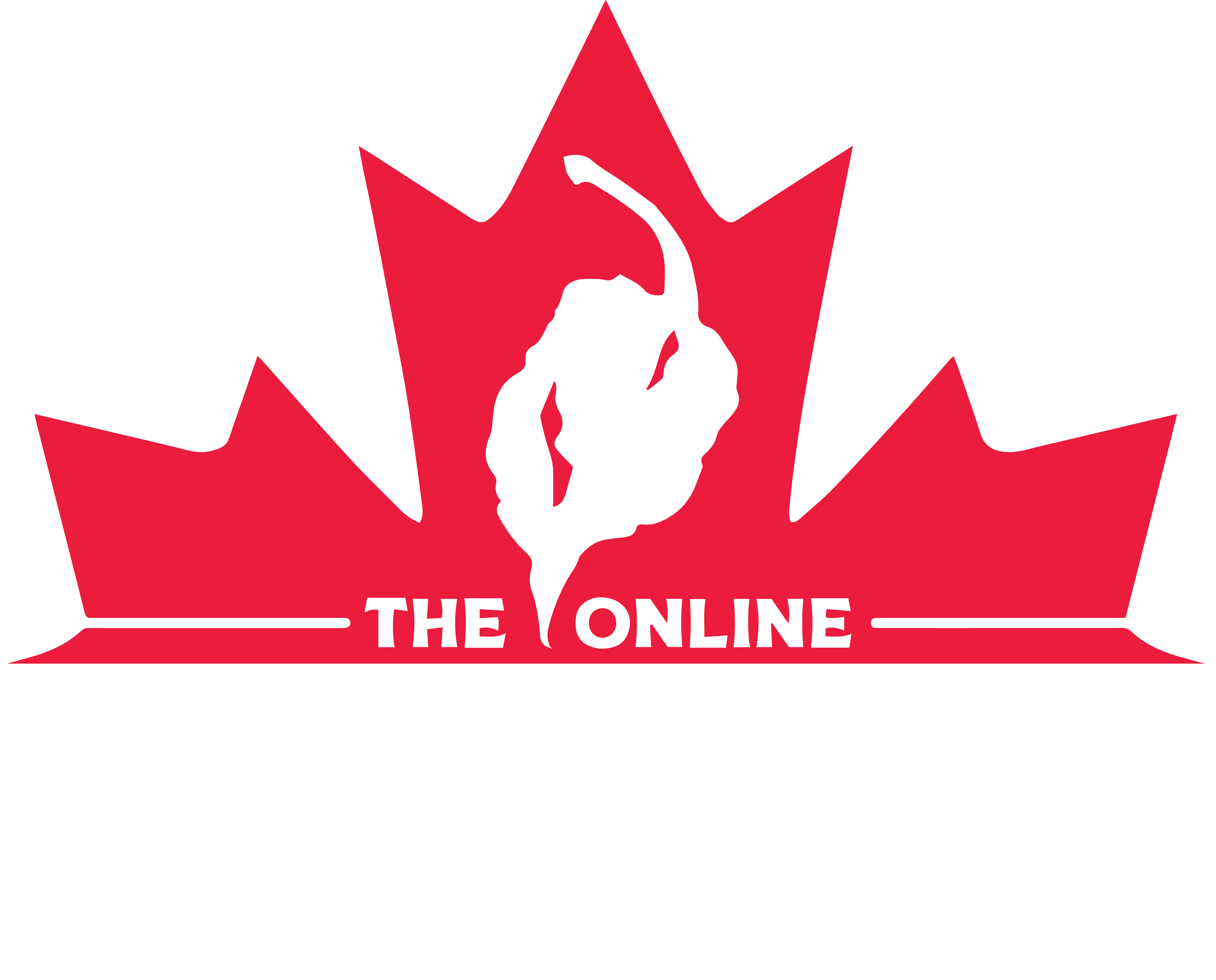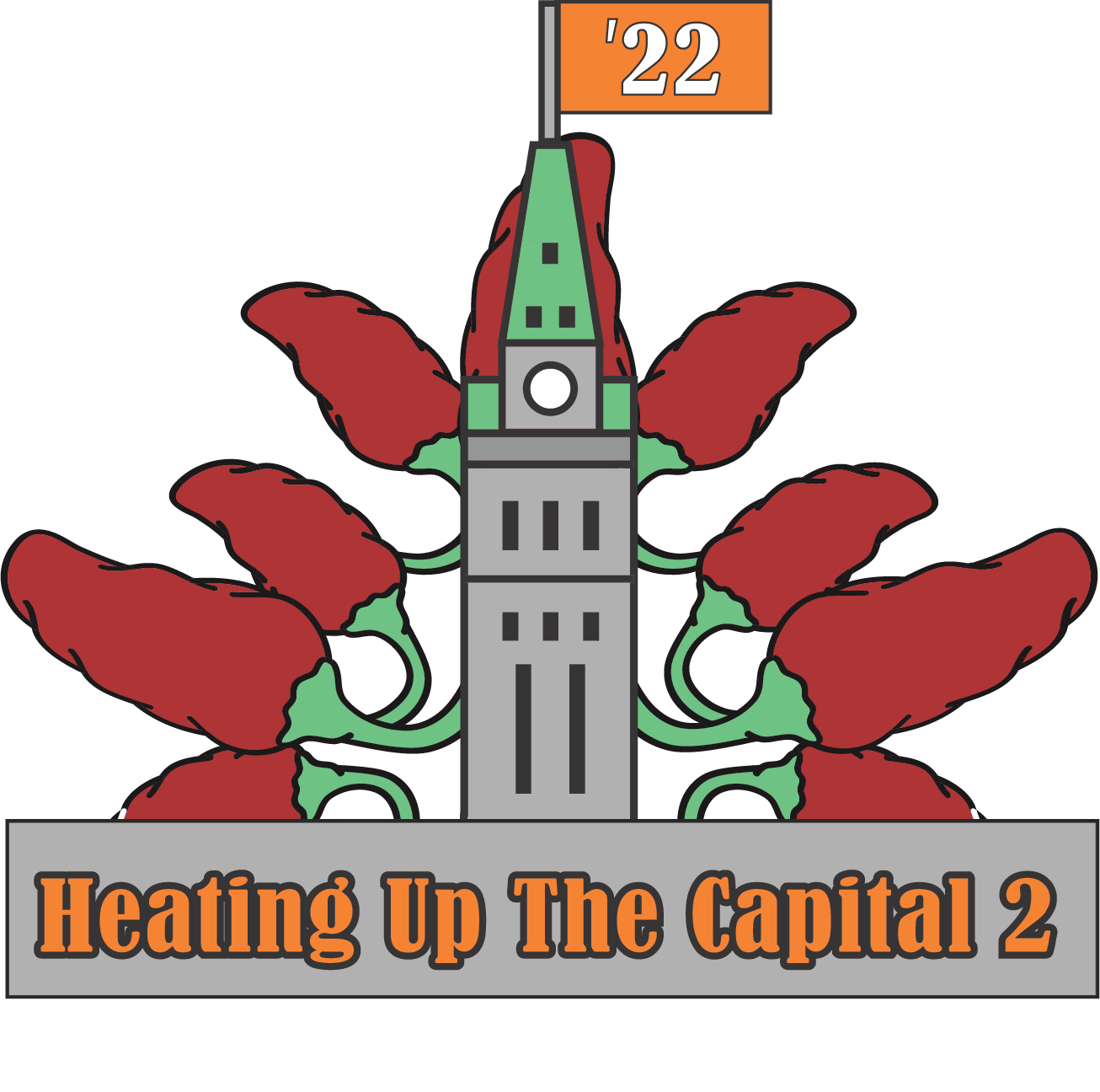 August 27, 2022
Follow us on social media or sign-up for updates.
Heating Up The Capital 2022
MEET THE 2022 JUDGES!
Making all the spiciest decisions!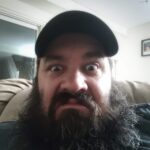 Clint Stevenson
I'm a relative newcomer to the hot sauce scene, but have always been a fan of heat and how it pairs with and enhances flavours. It was only within the last couple years that I discovered the quality our local sauce makers are putting out into the market and I was blown away. As a BBQ enthusiast, pairing sauces with my dishes is a ritual. In fact, in some cases, I have paired the dish to the sauce. I have become quite skilled at determining how a sauce will taste when seared, simmered or smoked and will be putting those skills to good use to help highlight the best of the best.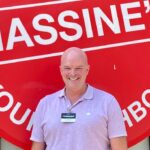 Dave Massine
Having been in the Grocery business for over 35 years and a hard-core foodie for all my life, Dave has developed a passion for chasing down as many different flavour experiences as possible. Family vacations are always food focused and quiet family evenings at home, the same.
Hot sauces are a personal favourite when it comes to making the most of his food experiences. While he enjoys the heat, Dave has never been the person who's interested in boasting about having tried something that's simply hotter than the person next to him. He is in it for flavour. So many hot sauce producers, particularly those right here in the Ottawa area have upped their game in recent years with so much to choose from when it comes to flavour profiles.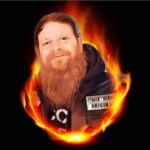 Greg Frank Marcus
Greg is a chili head who has worked his way up through a lot of amazing sauces including several extract sauces as well as some of the hottest non-extract sauces in existence. Reviewing many sauces for his channel Fire In The Hole! Greg has developed his ability to taste and appreciate many different kinds of sauces at many different heat levels, from the mildest of the mild to the hottest of the hot!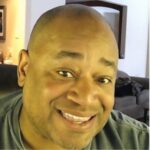 Dwight Brown
Having tasted his mom's, grandmother's and aunt's Jamaican cooking, complete with the island's spiciest of spices, Dwight has been a hot sauce enthusiast for many decades. His family's background in the Jamaican patty industry makes him the ideal judge for hot sauces!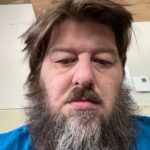 Jay Bob
Jay Bob is a lover of hot sauce, cats and children. Living in Quebec, he got acquainted with great hot sauce makers from that region and his quest for heat and quality hot sauce has never stopped. He has tried many sauces and even dabbles in making his own creations.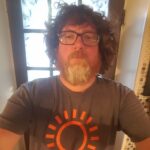 Josh Cohen
I, Josh Cohen, although possibly not of sound and mind to participate in this event, hereby accepts all liability to any or all damage to my senses, and solemnly promises to unbiasedly judge and respect the sauces and craft of all competitors.
I'm also 5'9, red hair, super built, and I like to challenge myself, let's do this! (Does he like Pina Coladas and getting caught in the rain too??)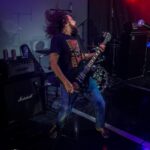 Matt Ingram
I'm a musician and an IT guy. I love hot sauce and have found myself in many ad-hoc hot sauces tasting contests with family, friends and conspirators. I enjoy the comradery of sampling hot sauce with good friends and experiencing a bond through shared suffering. My favourite hot sauces are ones that let the pepper's heat and flavour really explode without the aid of extracts.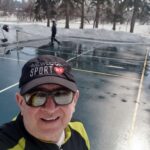 Michael Noguera
My name is Michael Noguera and I am very happy to be part of the "Heating Up The Capital" event in August. My family is from the Caribbean Island of Aruba and I really enjoy spicy food! 
The one thing that really struck me was the passion of the pepper growers and sauce makers. They are dedicated, hard working with a great sense of humour. This year's event is going to be awesome. Come out and enjoy the day with your family and friends…you won't be disappointed!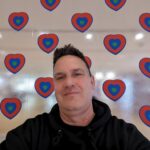 Robin Dunbar
I'm a washed up skater that somehow found my way behind the wheel of a bus. Have loved all things stupid hot since I was a teen. Placed 3rd in the Heating Up The Capital last year to two insane competitors among the other brave souls to step up to the challenge. Was introduced to the community by Greg "Fire in the Hole" Marcus. Hot sauce aficionado, because who isn't?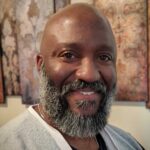 Ross Laugher
My name is Ross Laugher, born in Ottawa but of Jamaican descent. When I was young, I used to sing often, and instead of warming up my vocal cords by singing "Do, Re, Mi", I would swallow a couple of tablespoons of Tabasco (it seriously works). Although I like to add some spice to foods, I do not prefer "hot for the sake of being hot" – I think flavour is also very important as it enhances food instead of overpowering it.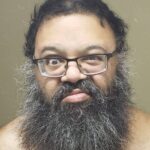 Rudy katwaroo
Growing up in a West Indian family (Trinidadian to be specific) my parents had always used some kind of homemade hot sauce.
My love for heat didn't start until my early teen years. From then on, I always loved the way how a good hot sauce can awaken dormant taste buds. Which then gives that same food an entirely different flavor experience. In my late teens to twenties, I used to challenge local pub cooks to make their wings as hot as they can. I've found that all they did was just mix Cayanne in with tobasco or Frank's Red hot. That gave the wings bite, but the flavor was no good. I'm glad to participate in judging these sauces because I know that there is a sense of pride with the makers when presenting their sauces to the world. I can respect that they will strike a nice balance of heat AND flavor. My butthole hates me…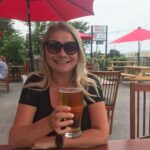 Shannon Blaney
Some women have a shoe addiction, Shannon has a hot sauce addiction. She is an employee of Canada's public service, and she has decades of foodie experience. Her heat resistant palate has tested over 100 hot sauces, giving her the ability to sift through quality sauce and identify championship worthy flavours. When dining out, she has been known to pack a hot sauce or two to elevate bland foods. As a judge she will score sauces as she handles everyday life: with unwavering honesty.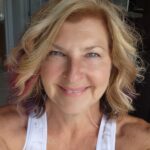 Sue Mack
Sue's love for spicy food and hot sauces really started when she travelled for work and would go for Thai food quite regularly with a colleague. He always ordered it the hottest he could get and Sue was a chili or two lower, but one day they switched our order! Sue figured if she could survive that she needed to push her limits and start expanding her horizons. Then Sue got involved with an annual charity chili cook off and met several pepperheads, including Haico and it took off from there!! I was introduced to so many different kinds. Sue realized that hot sauce isn't just about heat. And the fun thing with hot sauce is that it brings out everyone's competitive nature!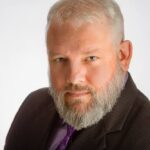 Victor Hanna
Victor is a former hotel Chef Concierge that has spent most of his life involved in the food and beverage industry, working in both restaurants and hotels.
His palate is refined and sophisticated, and he enjoys a spicy meal once and a while. He hopes he can keep up with the other judges all the way to the Extreme Round.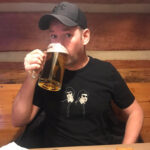 William "Bill" Blaney
Meet William Blaney, Boston Bruins fan, talented guitar player and experienced foodie. Not only does William have a finely tuned ear for music, but also a palate refined to identify a top notch hot sauce. His ability to sift through flavours as easily as he strums a classic Van Halen tune means this public servant is ready to secure a spot at the judges' table. He will not shy away from any flavour combination or spice level and he has mastered the use of frosty beverages to tame the heat. Most of the time he won't even break a sweat. Whether he's at the pub or by the pool William is always ready to take on an epic sauce.
the yow! awards!!
     Do your friends and customers tell you that you make an amazing hot sauce? Enter your best sauces in the 2022 YOW! Awards.  We have many judges that are willing to lay their tastebuds on the line to help pick the 1st, 2nd, 3rd best sauces in 4 different categories… Mild, Medium, Hot and Extreme. And the Grand Champion "King of Sauces 2022!"
Judges will be doing a double-blind tasting and points will be given independently for taste, smell, texture, accurate heat rating and overall impression.
To participate in the awards, you will need to provide 2 bottles of each sauce plus $25 (plus HST) per category. Maximum of one entry per category.  We need your sauces by                June 1, 2022.  
Winners will be announced at Heating up the Capital on August 27, 2022. Open to all Canadian makers that comply with the below-mentioned rules. You do not need to be at the hot sauce expo to participate.
THE RULES
(yup, here they are!)
 Products need to be made in a commercial kitchen
Products needs to be Canadian  (Made in Canada,eh)
 Products need to be in Ottawa by June 1, 2022 (in case you missed it the first time)