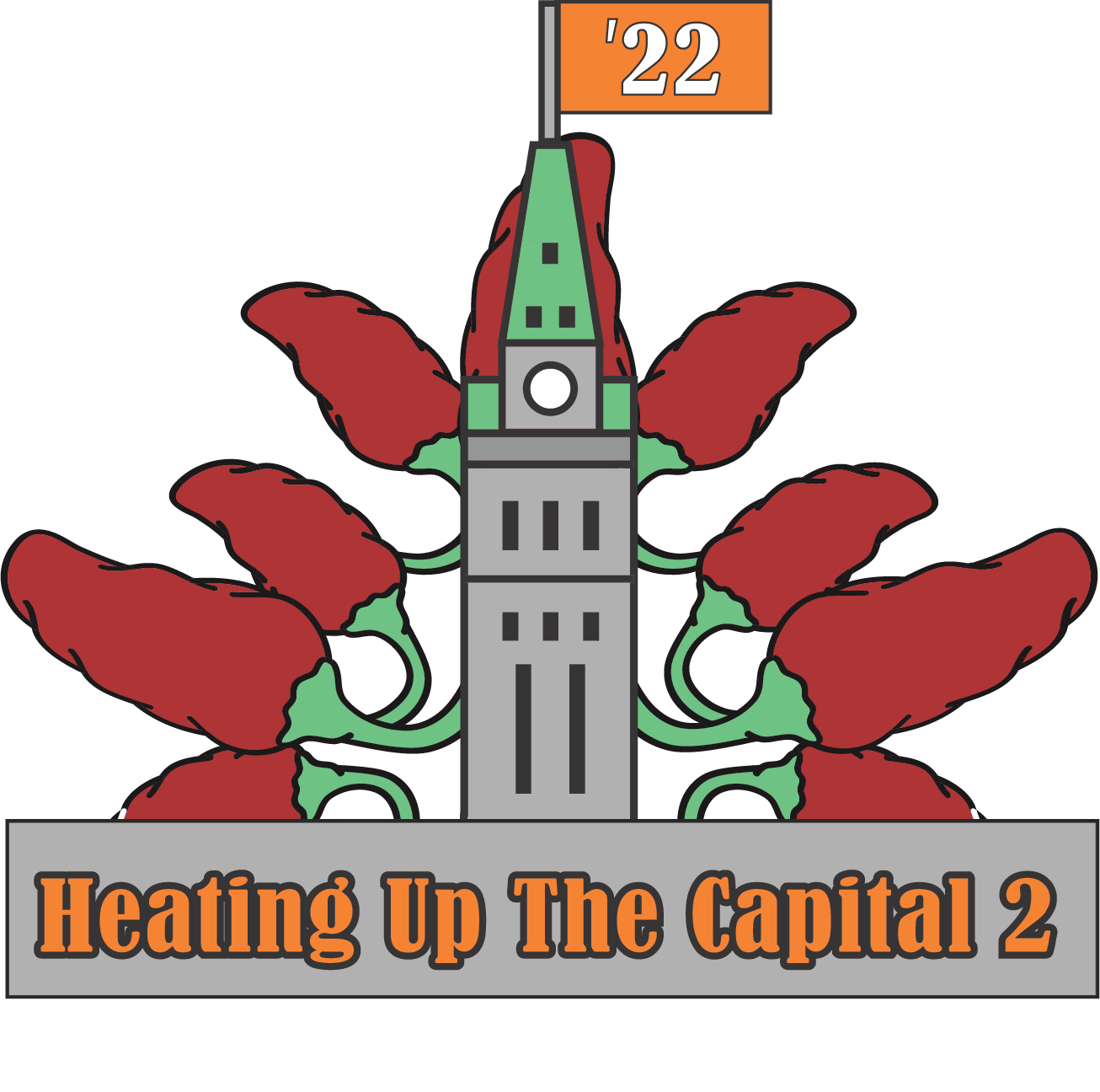 Heating Up The Capital 2022
All booths are sold for 2022!  We will have registration open again in March of 2023!!
This is an opportunity for producers of hot sauce and spicy foods to showcase their product to true lovers of heat.
As the ultimate gathering for spice lovers, Heating up the Capital invites the taste makers of the bold and flavorful to exhibit and showcase their products to many potential new customers.
Whether you are an established name, or a start-up looking for exposure, Heating up the Capital can help boost your sales and raise awareness of your products.
Ottawa's first hot sauce expo in Sept 2021 had over 900 people attend and many vendors sold out!  
The entire festival area is licensed for alcohol and the guests will have room to sit and enjoy food and beverages.  There will be a huge 60 x 40 tent in the middle in case Mother Nature is having a bad day.

Heating up the Capital will showcase the BEST hot sauce makers in Canada. 
If you love hot sauce, Ottawa's 2nd Annual Hot Sauce Expo is where you want to be.  Sampling will be allowed.