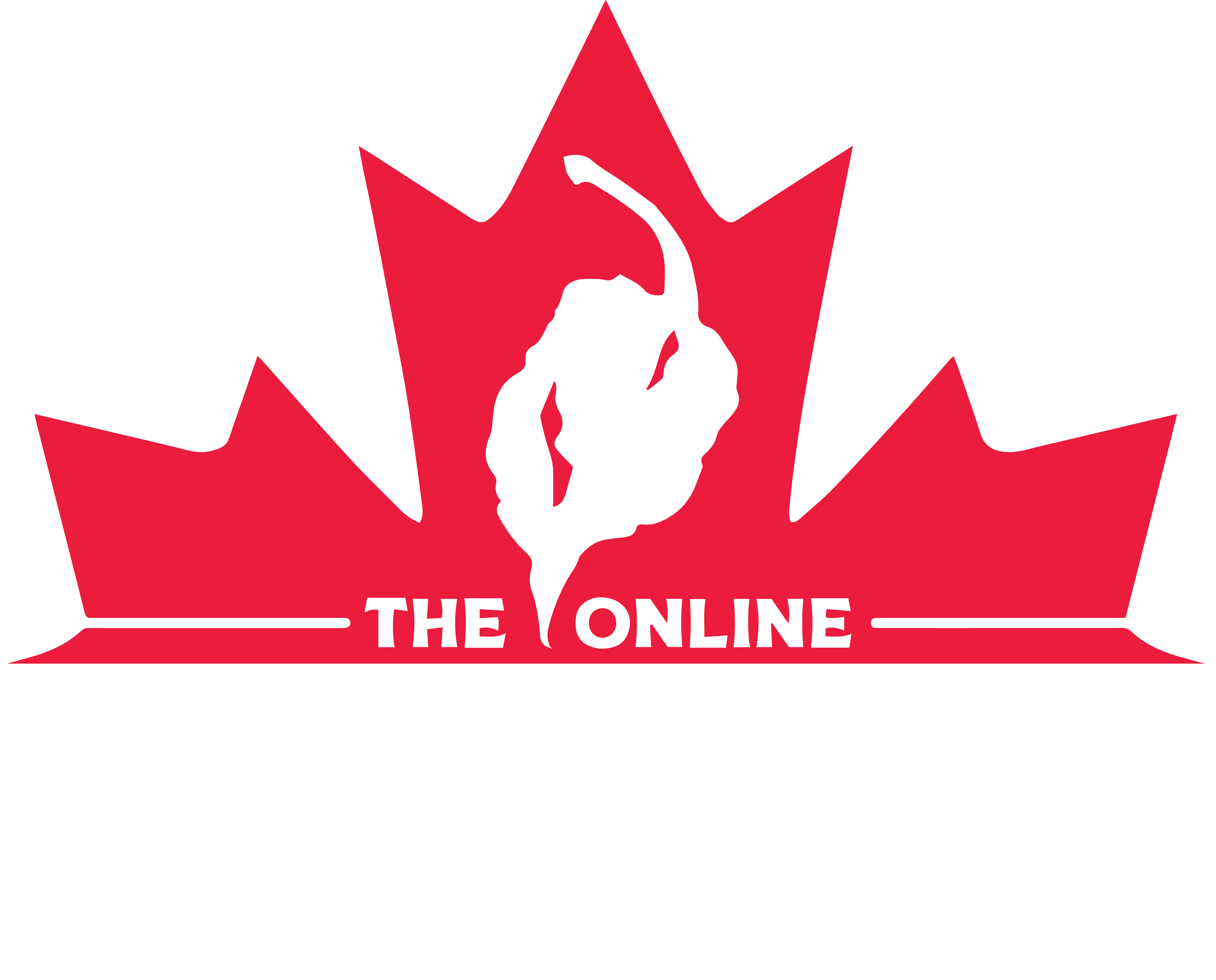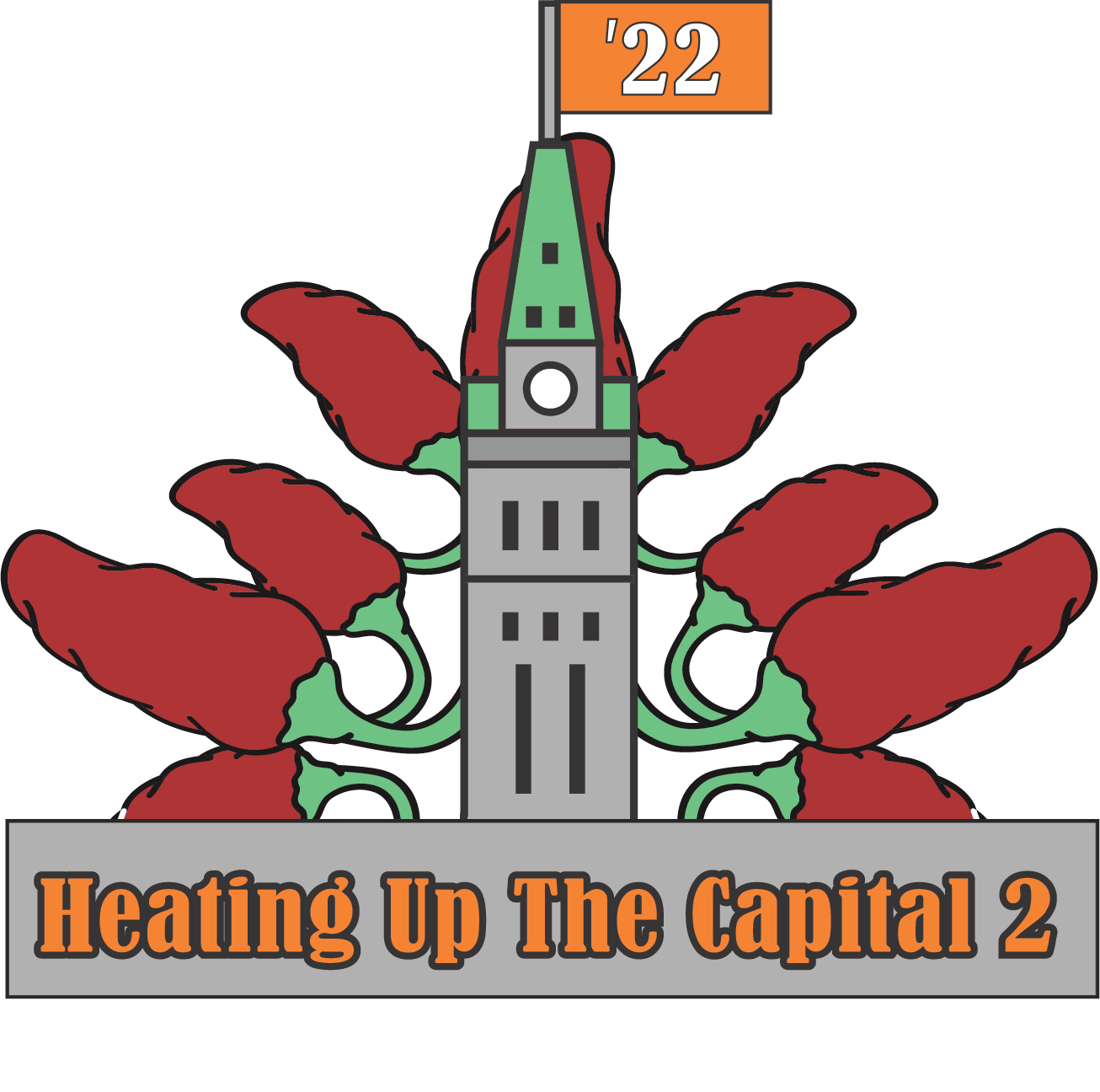 August 27, 2022
Follow us on social media or sign-up for updates.
Heating Up The Capital 2022
Who will be the 2022 Extreme Chili Alliance Champion??
The birth of a New League!
Due to some changes, last year's belt will not be available to win at Heating up the Capital 2022 on August 27, 2022
However thanks to an anonymous benefactor there will be a new belt available! This beautiful Extreme Chili Alliance belt is available to be won by one pepper head that thinks they have what it takes to be the best of the best!
In addition to bragging rights and showing off the belt for one year, there will also a prize pot of 500 Canadian dollars to be handed out to the winner.
We will be reaching out to other Hot Sauce Expo's all over the world to see if they are willing to hold preliminary rounds during their festivals and hope to have a meeting of all the regional winners to compete at HUTC 3 in 2023!
Competitors for this Extreme Chili Alliance competition have to pre-register with a maximum of 10 competitors. Free registration starts TODAY!!
Think you have what it takes to win the Extreme Chili Alliance Belt??  Let us know!!
See you all on August 27!
Congratulations to our 2021 LOF Champions!
Congratulations to Mike "Molten Moose' Jack and Kenny "Never Die" Lamoureux for fighting to the bitter end for the League of Fire Americas Belt Match!! 6 contestants started and after 12 rounds of increasingly spicy peppers, Mike and Kenny were the only 2 left to compete in the Sudden Death round.
Kenny ate an amazing 100 grams of Ghost Peppers but Mike won by eating an astounding 156 grams of Ghost Peppers!!!!!
Mike is now the League of FIre Americas Champion and can compete with the other Regional Champions to win the World Championship Belt!!! Go Mike and go Canada!!!!!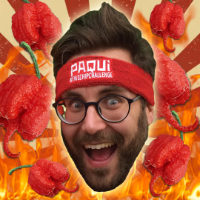 Mike Jack
Mike Jack from London, Ontario holds 8 Guinness World Records for speed-eating; four of which are for eating super-hot chilli peppers!
Mike represented Canada in The World Championship of Chilli Eating as seen on the Netflix series "We Are The Champions".
And that is just the start!!  Mike has done some of the spiciest challenges imaginable on his YouTube Channel "'Mike Jack Eats Heat' including eating 56 Carolina Reaper peppers and 54 Paqui One Chip Challenge chips. Subscribe to his YouTube channel to get a feel for his abilities!!!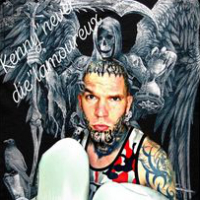 Kenny Lamoureux
Kenny Lamoureux, from Montreal, Quebec, is a 3 times National Champion Boxer. Kenny made a few wrong decisions but has now been sober for 5 years. One year ago, he discovered he loved spicy food eating challenges and is currently #2 in The League Of Fire. Kenny does challenges like he does everything else… give it ALL or NOTHING and can't wait to compete in his first Chili Eating Competition!!